Intro
Another week. Another recap. This week was rather a low mileage week in the beginning. This due to me knowing I will be doing a 48-50K longrun on Saturday. It was planned and done together with my local running club LSV Basel. We ran from Schönenbuch to Anwil according to the historical song about our region Baselbieterlied
It starts describing from where to where our canton Basel-Country is positioned:
Vo Schönebuech bis Ammel, vom Bölche bis zum Rhy
This is why we ran from Schönenbuch to Anwil (west to east), and I can't wait for Part two, Belchenfluh to the Rhine (south to north).
stats of the week
Starting with this post, I'll keep this very short and let the numbers speak. I added a additional Strava stat: Weekly Intensity showing me together with intensive minutes, how hard the week was in comparison with others. I use this for low mileage week, to know if I'm still in a recovery week or not.
Mileage
This week I did: 90.70 km

Elevation gain
This week: 2683 meters

Time on feet
This week: 10h35m

Fitness / Fresness (Strava)
Fitness right now: 117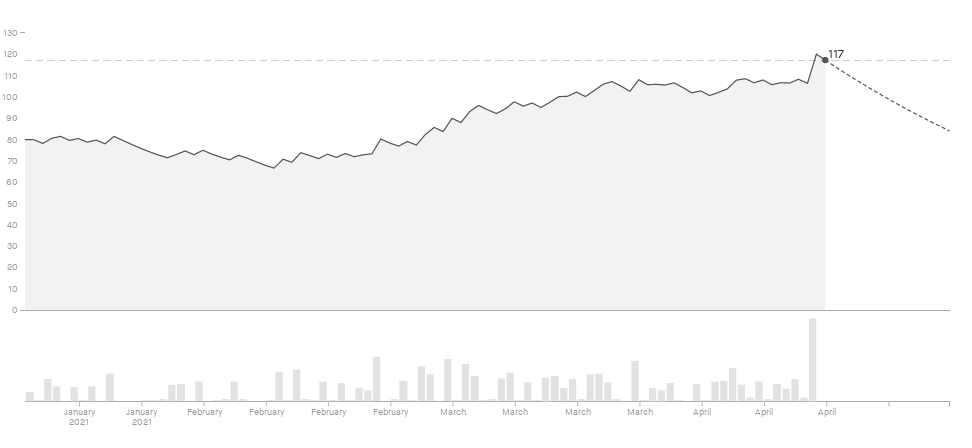 Weekly Intensity (Strava)
This weeks intensitiy was: 897. Last week was: 737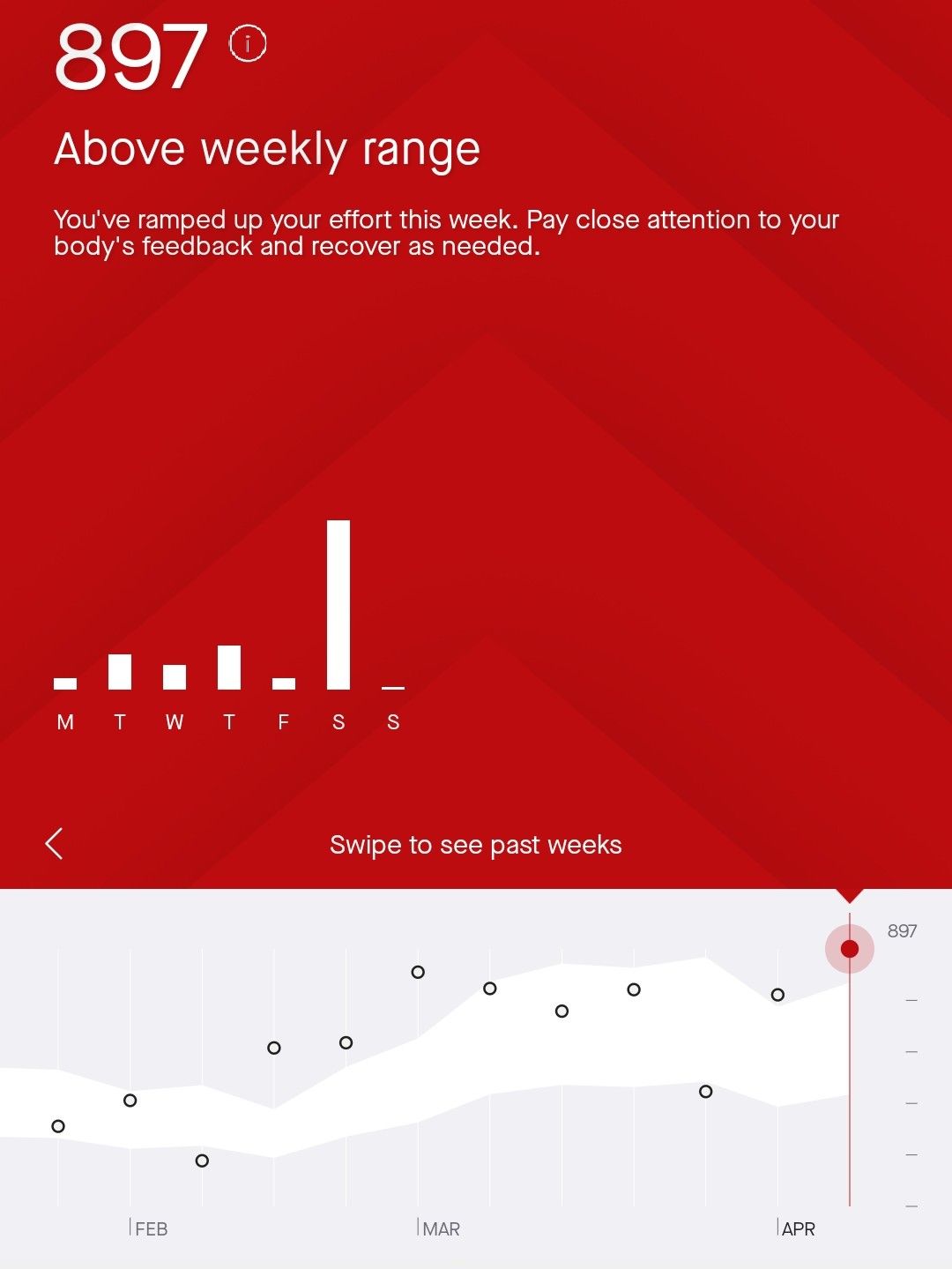 Intensive Minutes (Garmin)
This week: 2029 min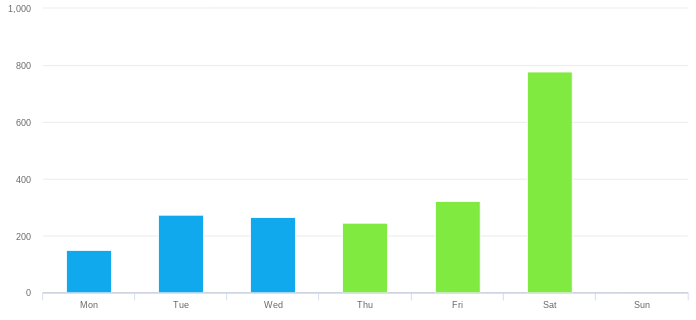 Resting Heart Rate (RHR)
Average: 48 bpm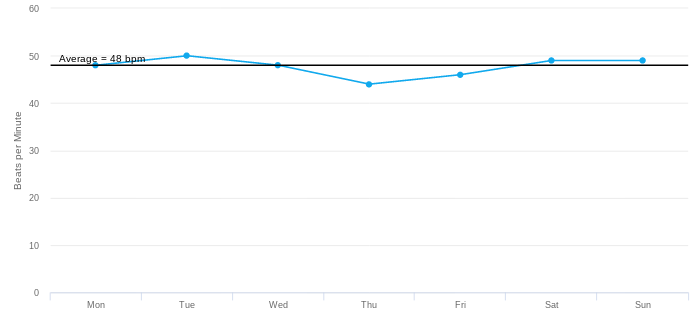 Sum up
It was one of the harder week for me. The low mileage beginning left me with much time on my hands where I wanted to do more, but had to keep reminding myself of the big longrun coming up on Saturday. I also tried to do more stretching as the week was progressing, because my legs felt like they needed it. Normally I bike to work, which I also did this week, but as my city bike is broken right now, I'm using my newly bought gravel bike for this. This is not at all optimal, as I make too much of an effort when I'm on that bike (too much motivation). I then end up doing too much which shows in the stats. I didn't want to be at 2029 intensive minutes this week, thats way too much. But let's make the sunday a rest day and hope for the best :-).
On thursday I also joined the local club doing intervals, 20 times 1 minute. That was quite hard in the beginning, but went better and better as we proceeded with the intervals.
The Saturday was so cool. 6 hours running, I never ran this far this year. Which my body made sure I will know because I started struggling around km 44. My left hip was closing itself up and my quads going uphill started to have a hard time. Now rest and deep stretches is the thing to do.
What was not good is my yoga practise. Normally I do this together with my SO in the morning, right after waking up. But it was quite a strange week and I did miss my yoga practise on three days already. I will make sure, that I do it today!
Score: 9/10